We had the pleasure of shooting a beautiful wedding & couple on Sunday at St. Demetrios Greek Orthodox Church.
Congratulations to Voula & Jimmy Giannos. Thank you for letting us be a part of your special day!
Here in one of my favorite windows in this church.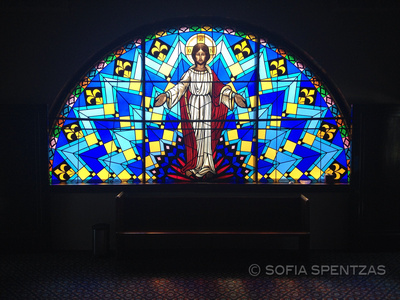 I must send a Shout out to Pete & the Gang at Sounds of Greece for packing the dance floor all night!!
Photography by Sofia Spentzas & Lex Alexander from Lex Alexander Photography